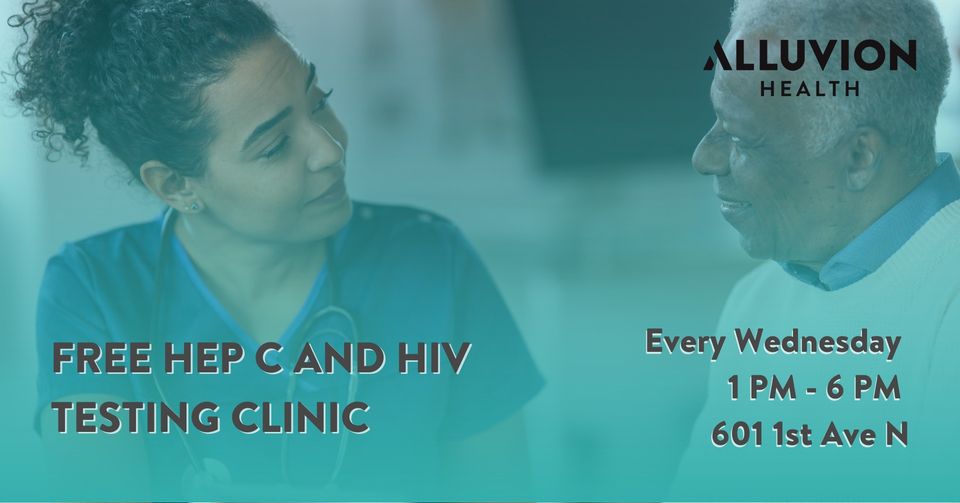 FREE HIV/HEP C Testing
Alluvion Health will offer free Hepatitis C and HIV testing every Wednesday as a walk-in service at the Alluvion Health Main Clinic, located at 601 1st Ave N. Testing will be available from 1 PM – 6 PM.
Those who have contracted Hepatitis C might feel healthy even while they can transfer Hepatitis C to others through blood. Additionally, early detection of Hepatitis C allows for early treatment before serious complications such as chronic liver disease or cirrhosis develop. If you think you may have been exposed to Hepatitis C, get tested as soon as possible.